Type: Red ,dry
Category: Protected Designation of Origin (PDO) Meliton Slopes
Varieties: Limnio 100%
Collection: Cinque Limited Edition Bottling
Region: Neos Marmaras Chalkidiki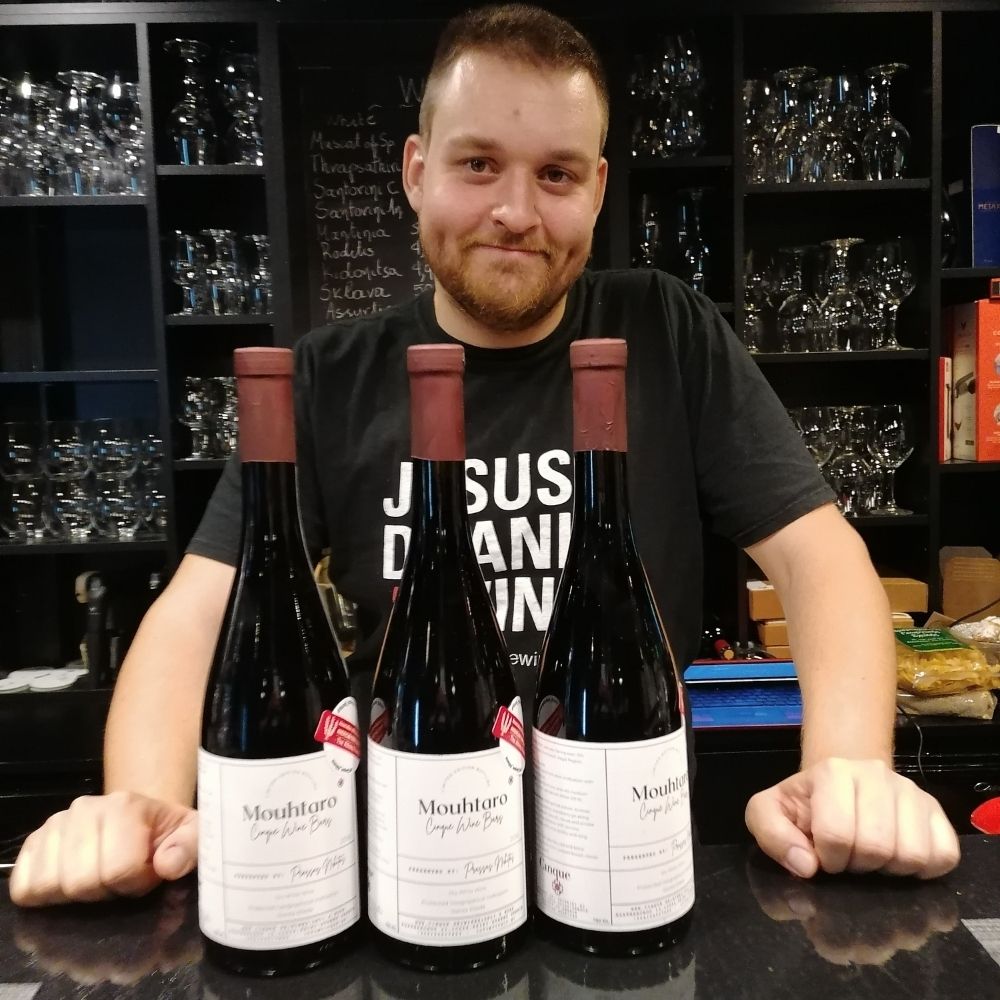 Organoleptic Analysis:
Ruby red color with spicy aromas of pepper and cinnamon. Full and easy mouth, with flavor of ripe black berried fruits, delicate tannins.
Altitude: 150 – 300 m.
Soil: sandy clay.
Yield: 5.000 kg/ha.
Method of Production: Classic vinification process for red wines in controlled temperatures. Aging in French oak barrels for 12 months.
Served: At 16 – 18 °C.
To Accompany: Mediterranean cuisine, red meats.
Limnio (LIM-nee-oh) is a red Greek wine grape variety that is indigenous to the Greek island of Lemnos. The grape has had a long history of wine production that may extend back to Ancient Greece with wine historians widely believing it was the grape variety, Lemnia, that was described by Aristotle as producing the famous red Lemnian wine. According to wine expert Oz Clarke, Limnio is "One of Greece's most important red vines."
History
According to wine expert Jancis Robinson, Limnio was almost certainly the Lemnia grape described by Aristotle as a specialty of the island of Limnos[5]-an assessment shared by other wine experts and historians. A Limnia grape was also referenced in Ancient Greek writings by Hesiod and Polydeuctes.
Every year the Association of Friends of The American Farm School of Thessaloniki in Athens, they are raising money for a full scholarship of a student.
Their main source is an American bbq that the last two years, due to covid 19, was cancelled.
In this point its our contribution, since Nikitas, Cinque's Oenologist and Sommelier, has graduated from the AFS. He chose 4 wines, under a special label, and from the sales we will give to the scholarship.
Enjoy it from home!
Order now from Cinque's e-shop and receive by UPS worldwide
STAY CONNECTED WITH CINQUE