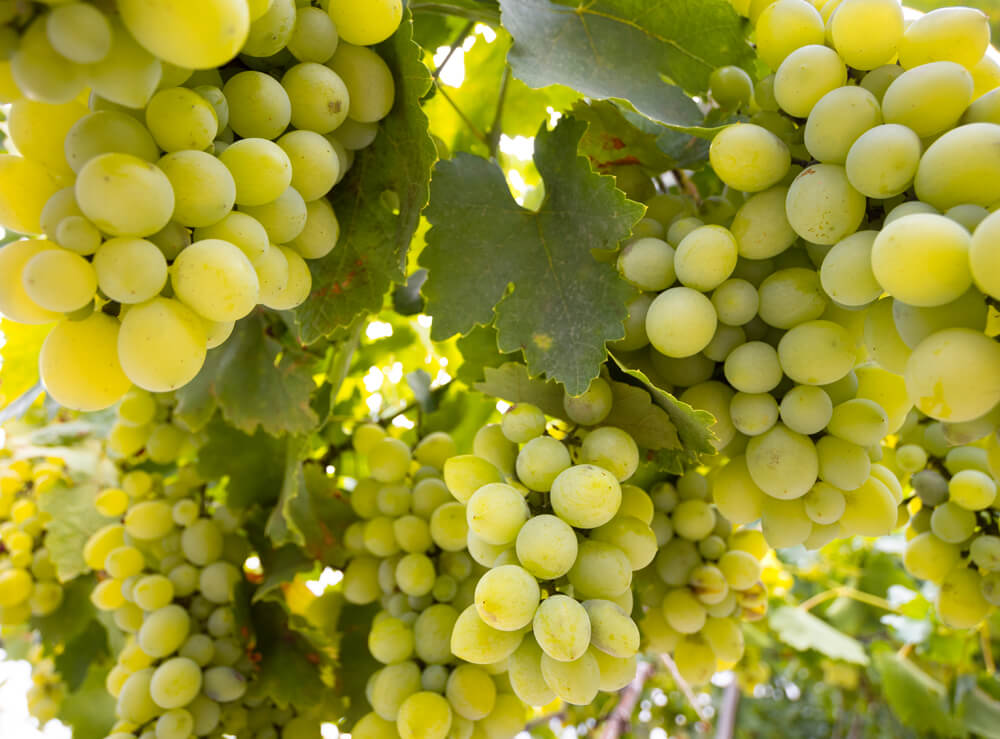 Malagousia (pronounced simply as Mala-goo-zia) is an ancient grape that was rediscovered in in the last twenty years, during the modern renaissance of the New Wines of Greece. It is the impersonation of Greek wine producers, taking advantage of their potential, as they began exploring the secrets of the famous grape. In the 1970s, Malagousia was a Greek white variety unknown to most of the wine lovers, where it was thought to be completely extinct. Up to this day, after many hours of countless work, and researches from university professors and top growers, Malagousia is widely recognised as a world class grape, producing exceptional dry whites, as well as a few impressive sweet examples.
Malagousia produces wines which are medium pale, lemon-green colour, while the aroma is very intense and highly expressive, showing hints of peaches, basil, green bell pepper, and a beautiful scent of flowers. The palate is round, and tasteful. Furthermore, it is always fresh, with moderately high levels of alcohol. All the sweet versions are made with late harvested grapes, as they are denser and more sweet-scented. In general, oak ageing flatters Malagousia, but many stainless-steel versions are equally impressive. This particular grape is believed its origin is located in the west part of Central Greece (Aitoloakarnania), and mainly acknowledged for its use in the production of sweet wines. In the modern days, plantings resurfaced in Halkidiki, a region in Macedonia, where currently was observed, a number of wine-producers, cultivating Malagousia in the most vine-growing parts of Greece.
Malagousia is an extremely successful variety, its widely recognition around the world. Its wines are splendid examples of aromatic whites, full of vibrancy and complexity. The dry version can be an exquisite match to greens, such as salads and even artichokes, a famous "wine killer." Sweet wines are admirably paired with fruit desserts. In a strange way, dry Malagousia can age in a bottle for at least four years or more, while sweet wines need from four years, up to seven years to unfold their potential and develop the final sweet sense of aroma.