MALAGOUZIA "Wild Ferment"
Type: White, dry
Category: Protected Geographical Indication (PGI) Thiva
Variety: Malagouzia
Collection: Cinque Limited Edition Bottling
Region: Thiva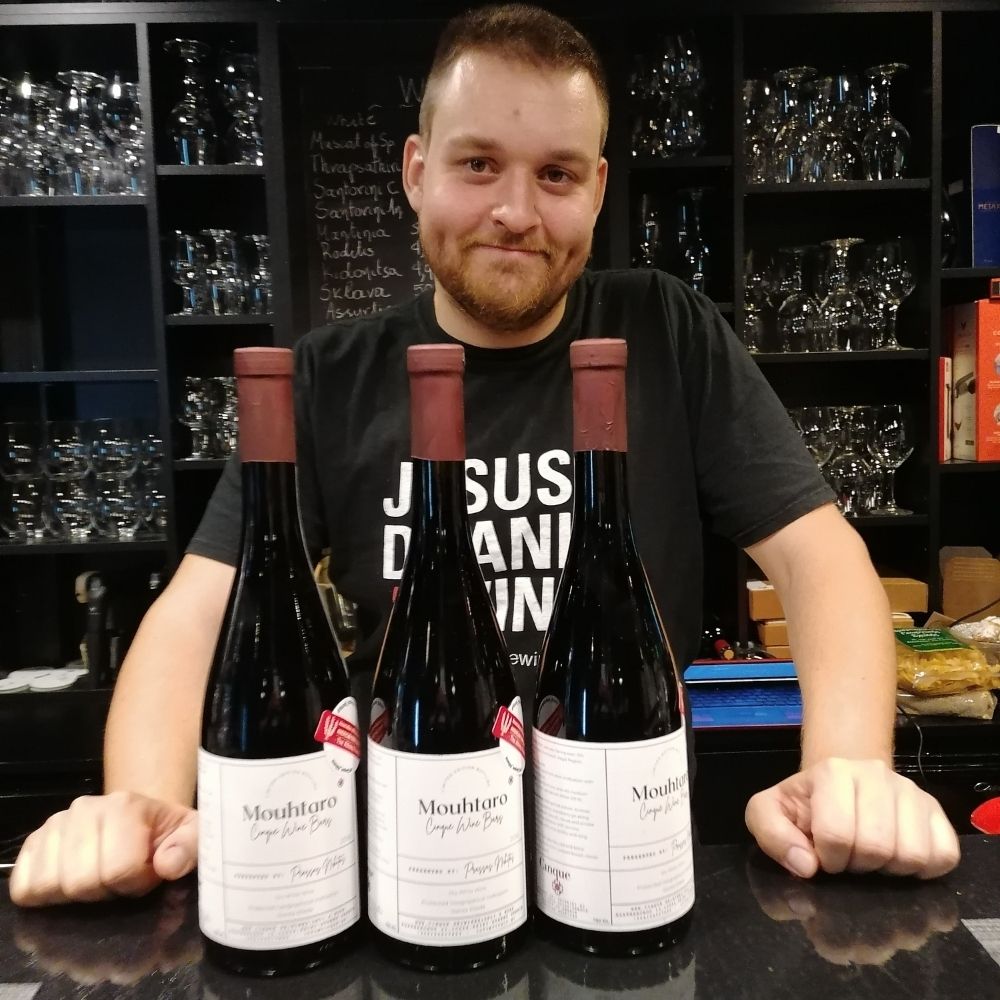 Vineyard: 300m. altitude, facing east, 15% degrees slope, Kontoskali, Vagia Region, Viotia, 17 years old vines.
Vinification: Typical white wine vinification, fermentation with indigenous yeast, in stainless steel tanks.
Characteristics: Pale green – lemon colour Dominant aromas from peach, appricot and pear are complemented with jasmine and mint hints. The high acidity, medium body and long fruity aftertaste. Flavors from peach, appricot and pear.
Malagousia is the quintessence of the modern renaissance of the New Wines of Greece witnessed in the last twenty years. It is the personification of the way Greek wine producers are rediscovering their potential. In the 1970s, Malagousia was a white variety known to very few and thought to be extinct. Today, after painstaking work from university professors and top growers, Malagousia is widely considered a world class grape, producing outstanding dry whites, as well as a few dazzling sweet examples.
Every year the Association of Friends of The American Farm School of Thessaloniki in Athens, they are raising money for a full scholarship of a student.
Their main source is an American bbq that the last two years, due to covid 19, was cancelled.
In this point its our contribution, since Nikitas, Cinque's Oenologist and Sommelier, has graduated from the AFS. He chose 4 wines, under a special label, and from the sales we will give to the scholarship.
Enjoy it from home!
Order now from Cinque's e-shop and receive by UPS worldwide
STAY CONNECTED WITH CINQUE