Type: Red, dry
Category: Protected Designation of Origin (PDO) Nemea
Varietiy: Agiorgitiko 100%
Collection: Cinque Limited Edition Bottling
Region: Nemea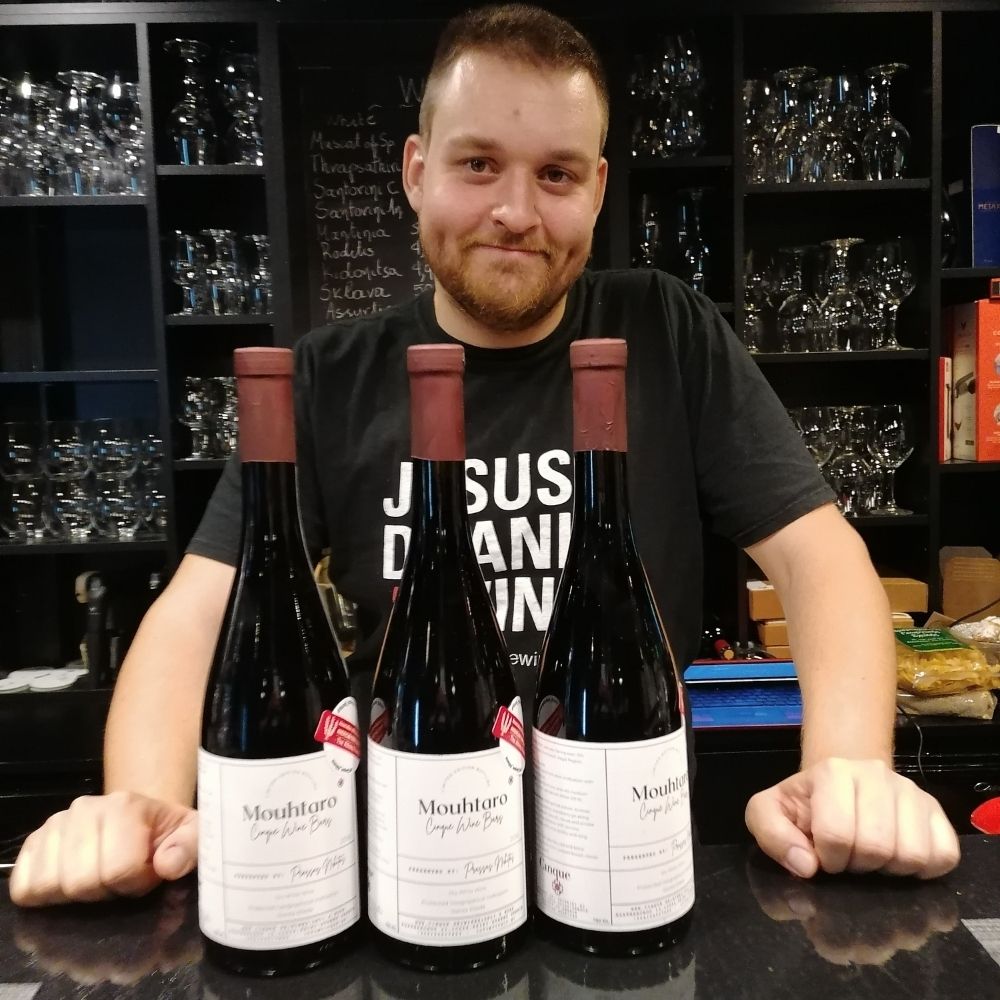 Vineyards: Sub-mountainous Nemea altitude 400 – 600m, small vineyards
Vinification: Careful handling of the grapes. The must stay in contact with the skins until the end of the fermen- tation. Malolactic fermentation in stainless tanks.
The character: Deep purple colour with vibrant red hues. Aromatic notes of red fruit syrup, lavender, dark chocolate. Elegant, with good structure and soft tannins. The finish offers a long after-taste of roasted fruits. Ideal with red meat stews or cheese platters.
Agiorgitiko (Greek: Αγιωργίτικο; also known as Aghiorghitiko, Mavro Nemeas and St. George) is a red Greek wine grape variety that, as of 2012, was the most widely planted red grape variety in Greece, ahead of Xynomavro. The grape has traditionally been grown in the Nemea region of the Peloponnese but can be found throughout the country including Attikí (Attica) and Makedonía (Macedonia).
Every year the Association of Friends of The American Farm School of Thessaloniki in Athens, they are raising money for a full scholarship of a student.
Their main source is an American bbq that the last two years, due to covid 19, was cancelled.
In this point its our contribution, since Nikitas, Cinque's Oenologist and Sommelier, has graduated from the AFS. He chose 4 wines, under a special label, and from the sales we will give to the scholarship.
Enjoy it from home!
Order now from Cinque's e-shop and receive by UPS worldwide
STAY CONNECTED WITH CINQUE