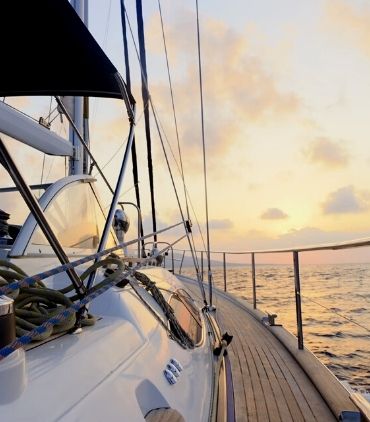 "Plans are nothing
Planning is everything ."
Cinque's sommeliers had created special, Yachting services in order to meet yours or your clients' wine needs for an exclusive yacht experience. Planing your yacht vacations in Greece and arranging your luxury yachting trip to the Aegean or the Ionian sea? Thinking of exploring Mykonos, Santorini or Ithaka? Chartering a yacht or a superyacht and looking to provide your guests with top-notch yachting services and wine supplies? Our dedicated team and our worldwide network are here to provide the best service possible in wine provisions, with the Best Greek and the top international fine wines.
We own the leading wine bar in Greece and we always looking for local boutique wineries, experimental vinifications, limited production wines, the hardest to find wines and representing the top Greek winemakers.
We've put all our wine expertise in scanning even the most remote Greek regions and delivering what's best into the world.
Our team is composed exclusively of WSET certified sommeliers willing to work around the clock and provide the appropriate wine assistance, your yacht vacations demand.
Professional & Friendly Is Our Vision
Supply of the best Greek wines, at all kinds of styles and price range, to let you get a great taste of greek vineyard.
Tailor made wine services  upon request. Whether it's a Bordeaux, an excellent Champagne, an iconic Burgundy or a fascinating Super Tuscan, you name it and we deliver. All we need is to know in advance and you'll have it on board.
Wine consulting services in terms of wine storing, serving as well as food and the best wine pairings based on the menu your chef has prepared for your entire yacht trip. It's all about maximize your experience.
Onboard wine presentations. Our WSET certified sommeliers can teach you all you need to know about the Greek wines, indigenous varieties, and regions throughout fully customizable presentation according to your time frame and wish.
We always choose for you the best quality
YACHTING SERVICES ENQUIRY FORM