Type: Red, dry
Category: Protected Geographical Indication (PGI) Sterea Ellada
Variety: Mouhtaro 100%
Collection: Cinque Limited Edition Bottling
Region: Thiva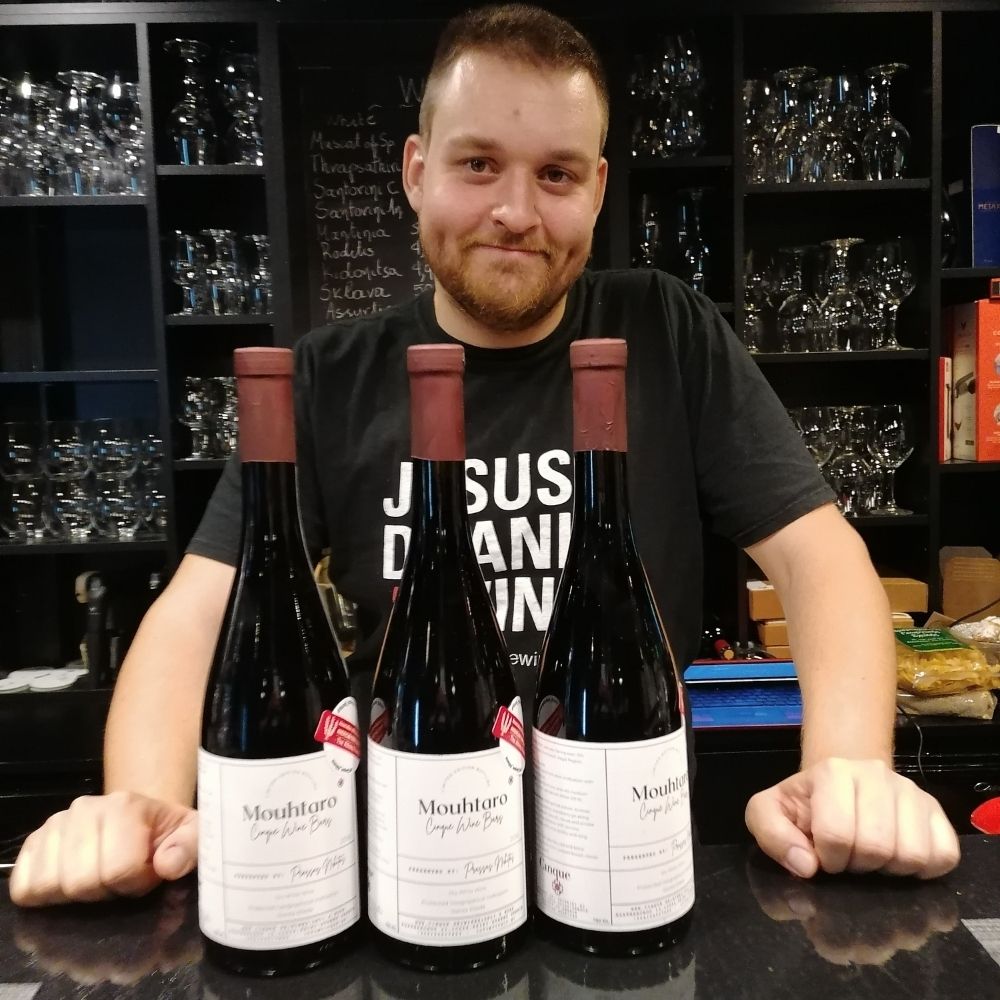 Vineyard: 300m. altitude, facing east, 15% degrees slope, Kontoskali, Vagia Region, Viotia, 15 years old vines.
Vinification: Typical red wine vinification with 7 days extraction.
Ageing: 16 months in new and old, medium toasted, French oak barrels (Allier 225 lt).
Characteristics: Pale garnet colour. Aromas from violet, raspberry, blackberry go along with black pepper, biscuit, cloves and smoke aromatic characteristics. Soft tannins, medium body with crisp acidity and long aftertaste.
Flavors from red cherries, red and black berries. Hints from mint, toasted bread, cloves and charred wood.
Most probably the raw material for Vivlinos, the wine of antiquity, the rare Mouhtaro is a red variety cultivated in central Greece.
Every year the Association of Friends of The American Farm School of Thessaloniki in Athens, they are raising money for a full scholarship of a student.
Their main source is an American bbq that the last two years, due to covid 19, was cancelled.
In this point its our contribution, since Nikitas, Cinque's Oenologist and Sommelier, has graduated from the AFS. He chose 4 wines, under a special label, and from the sales we will give to the scholarship.
Enjoy it from home!
Order now from Cinque's e-shop and receive by UPS worldwide
STAY CONNECTED WITH CINQUE